You guys, when Kings Hawaiian asked me to partner, you better believe I said yes as quickly as I could. This partnership is one of my favorites, the Kings Hawaiian brand is a fave in our home. In honor of "SLIDER SUNDAY".. I decided to put a little twist to cheesesteaks – and we had cheesesteak sliders. I'll list all the info on this recipe below, you'll have to try it asap- trust me, it's delish!
Sirloin tip roast
1 packet of onion soup mix
Red & yellow peppers + 1 onion – sliced and sautéed
Worstechire (how do you spell that? Haha)
Minced garlic
Garlic powder, traegar seasoning, pepper
I sauté the roast, then the peppers / onion. Toss the rest in and 1 cup water. Cook high pressure for 45 min.
Once finished you'll lay your slider buns out in a dish, and layer… I did Colby jack cheese + mayo & on one side I did a spicy mustard (great value brand & oh so good). Then I add the top of the buns.. this is where you want to drizzle the mixture for the top. I take butter, minced garlic, brown sugar, worchestire, broth from the sirloin roast- mix together & drizzle on top. Cover & bake @350 for 10-15 min!! I served with French fries, but rice / corn would pair great with this as well.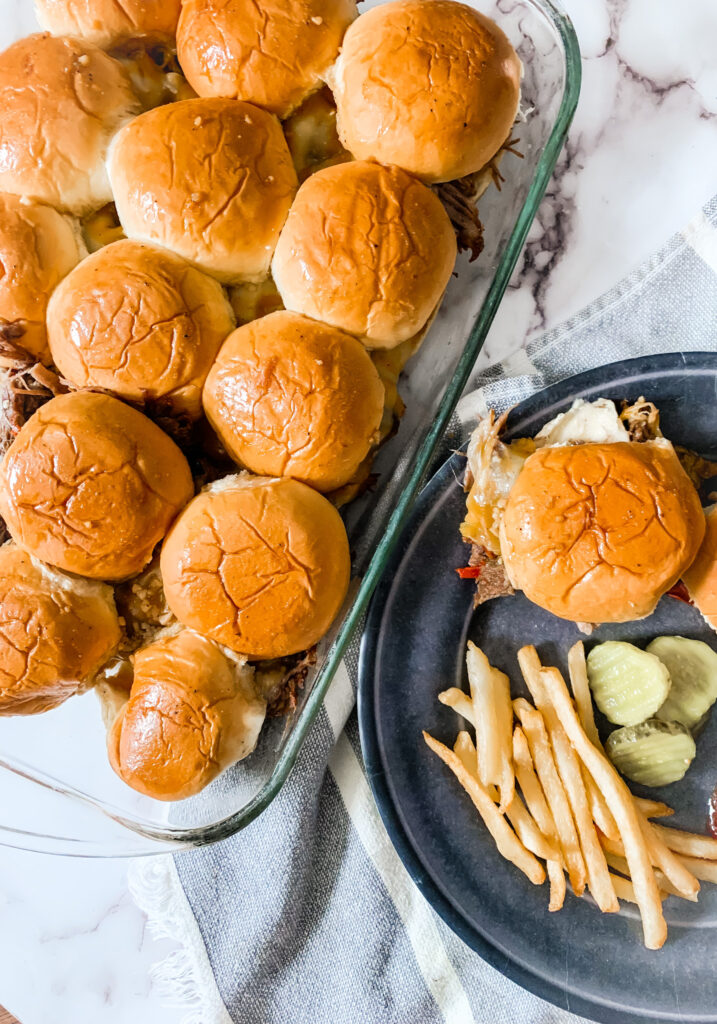 BROOKE